Acreage- Farmland-Household- Tools-Antiques
Webber-Mortensen-Campbell
Sunday August 14, 2022
12:30 PM
Auction location
Guthrie Activity Center- 209 State St.- Guthrie Center Iowa Lunch provided by Guthrie County Relay for Life
Link to personal property auction flyer /upload/Webber/Household_and_Tools_and_Antiques.pdf
Link to Real Estate Tract I Tract 2 Flyers
/upload/Webber/Acreage_AND_Farmland_AUCTION.pdf
Auctioneer Notes: The Webber family is offering exceptionally clean household items and collection of good shop tools and lawn equipment as well as a well maintained 1973 Ranch Style home on 2 Acres just outside Guthrie City Limits. Also at auction is 16 acres of crop land that surrounds this beautiful home. The Real Estate is currently in 1Tracts and will sell in 2 tracts subject to survey. The personal property auction will begin at 12:30 and will break at 2 PM to sell the 2 tracts of Real Estate.
Real Estate to sell at 2 PM
Tract # 1
Address: 2309 Nomad Trail Guthrie Center Iowa
Age: 1973 Acres: 2 Acres to be surveyed
Square Ft. 1688 Sun Room: 192 SF 3 season could be 4 seasons
Basement: 1688 SF. Bedrooms: 3
Bath: 2 Garage: 660 sf. att.
Exterior: Vinyl Air: CA
Taxes: Approximately $2300 based on home assessed value. Actual figure will be determined by Guthrie County Assessor. Both tracts 1 and 2 total taxes are $2574.00 annual
Open House: Sunday July 31st from 1-2:30 PM
Ranch style house & 2 Acres: Subject to survey prior to closing. Home has large walk out basement, new well built in 2016, roof 2014 and sun room was added 2003 all located on 2 acres on NE edge of Guthrie Center just outside the city limits. Very well built home has an elevator for handicap accessibility from main floor to basement. Home is set up with grip bars and extra wide hallways to make this home accessible for wheel chair or other handicaps. Sunroom is 3 season but vented for heat and air could easily be used year round. This home is setting on a peaceful 2 acres out of town, but still close to Guthrie Center businesses and school.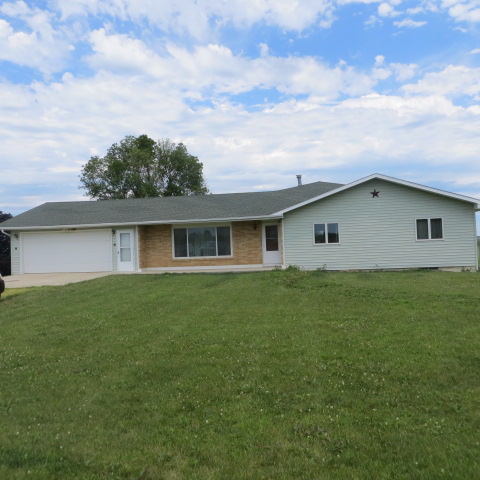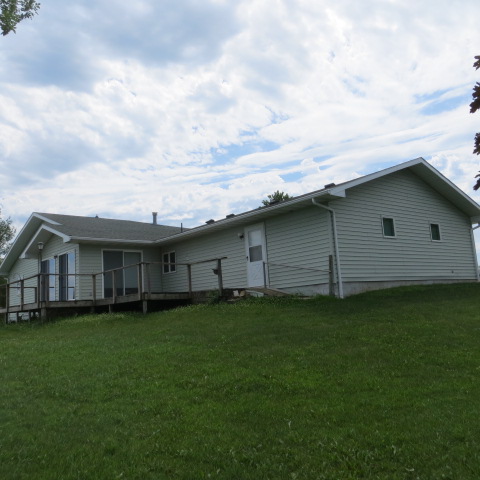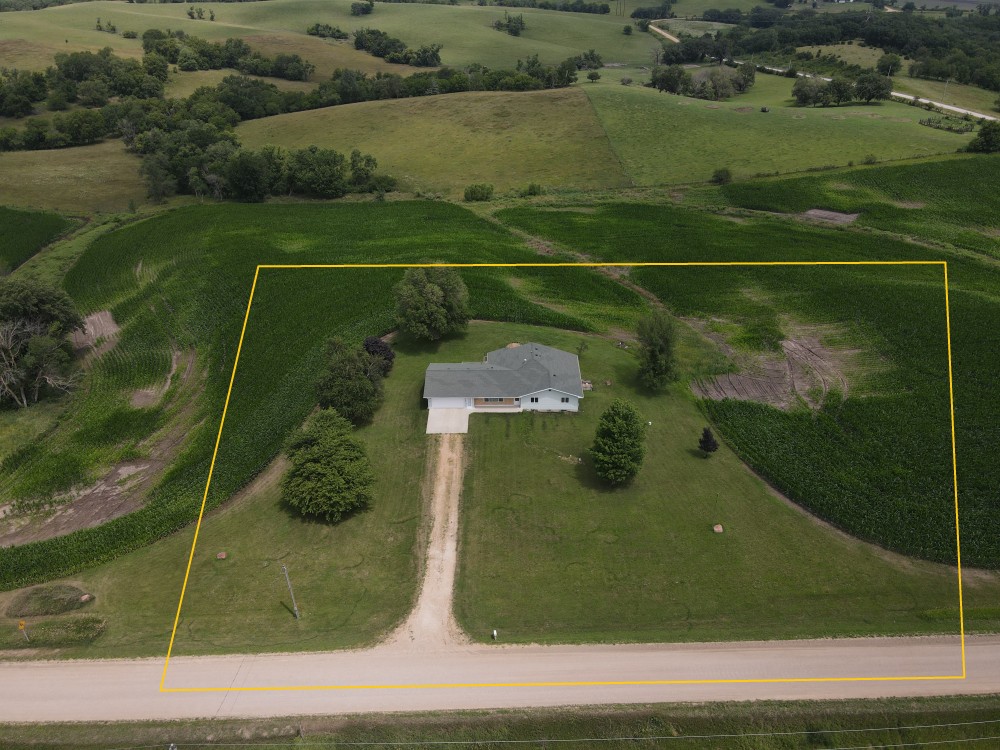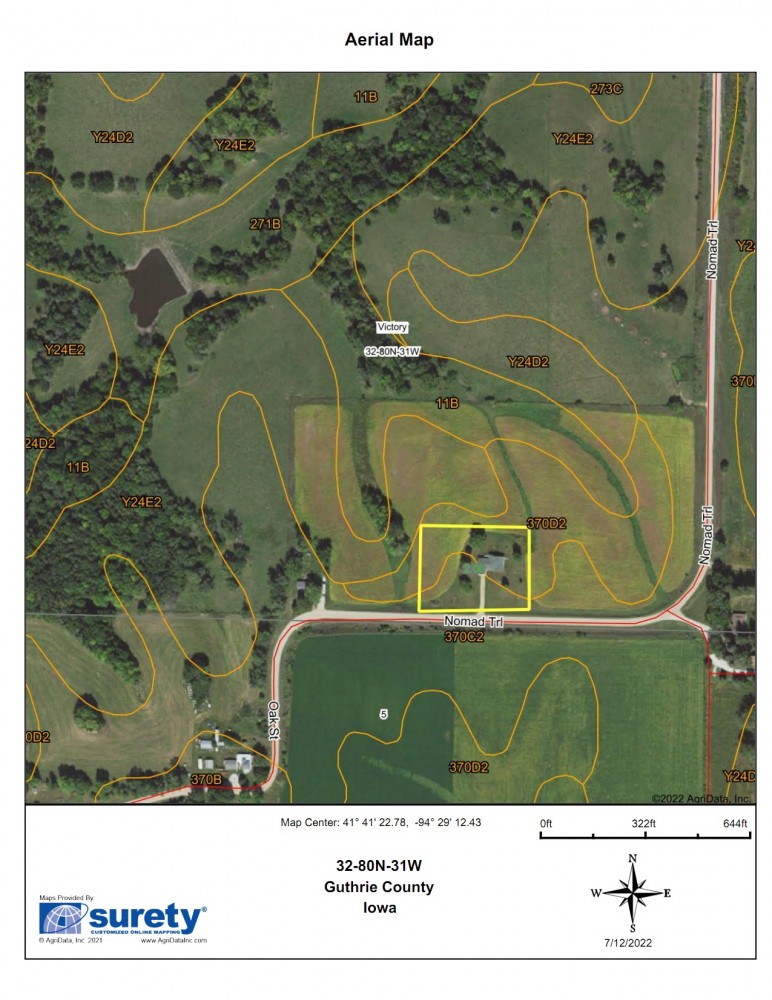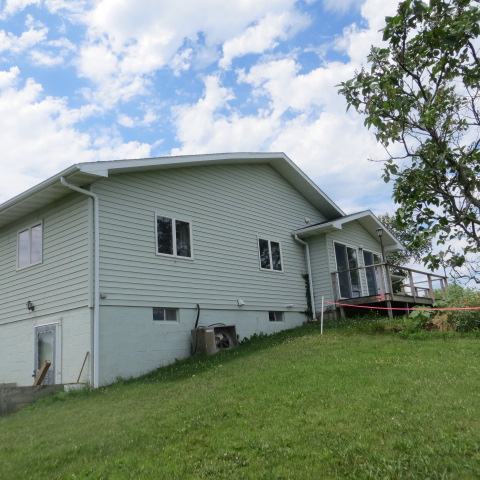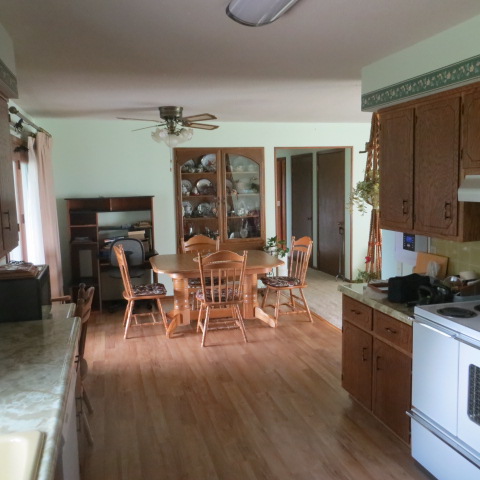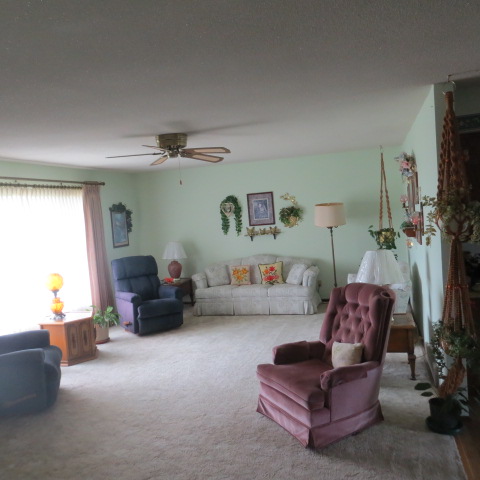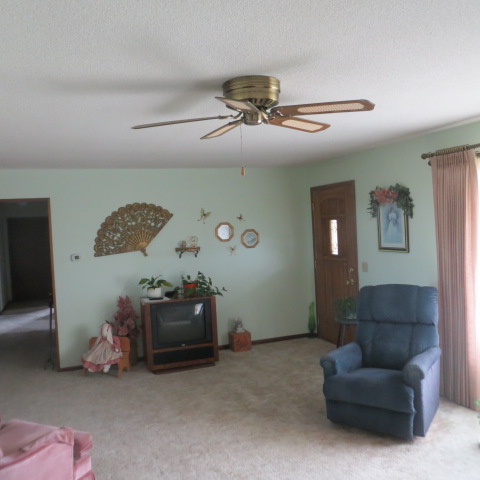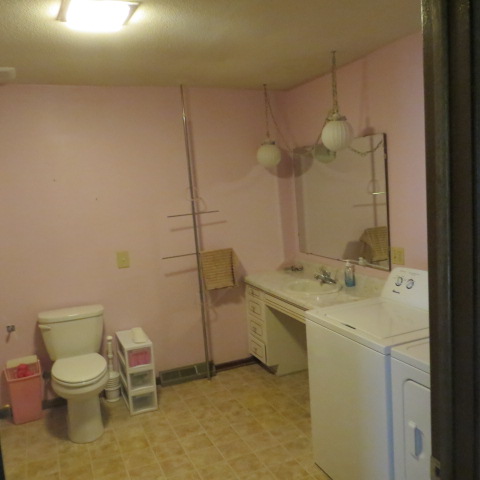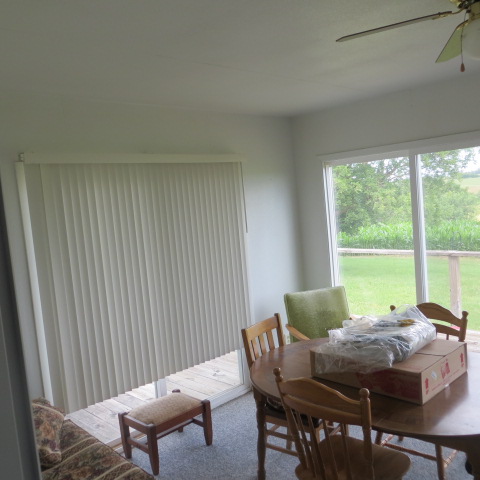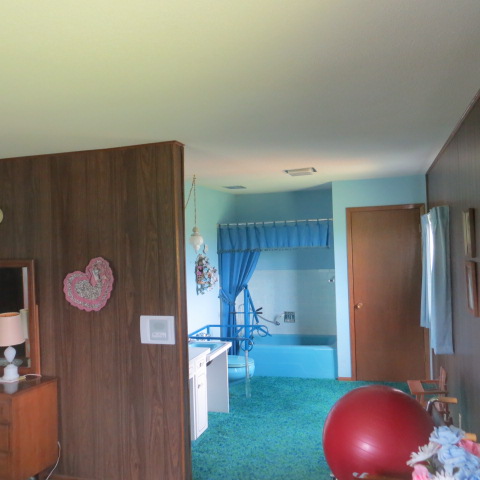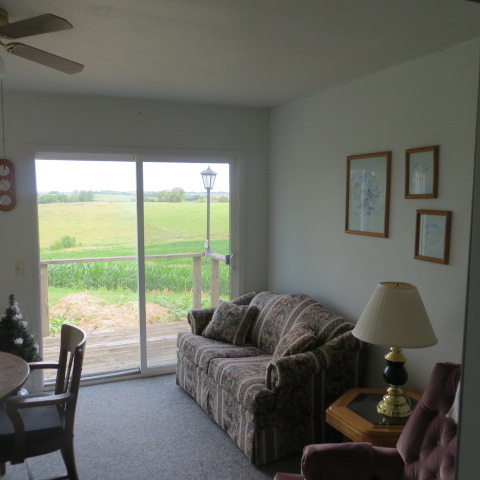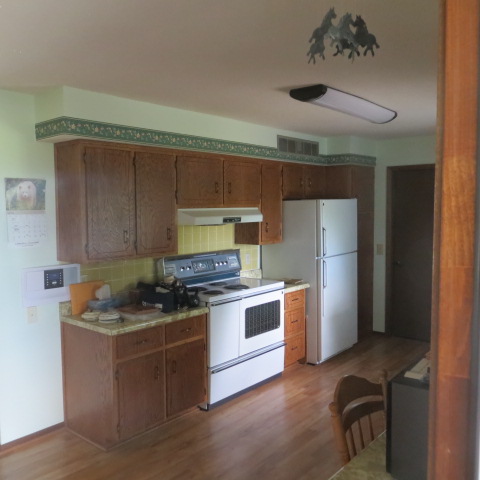 Tract # 2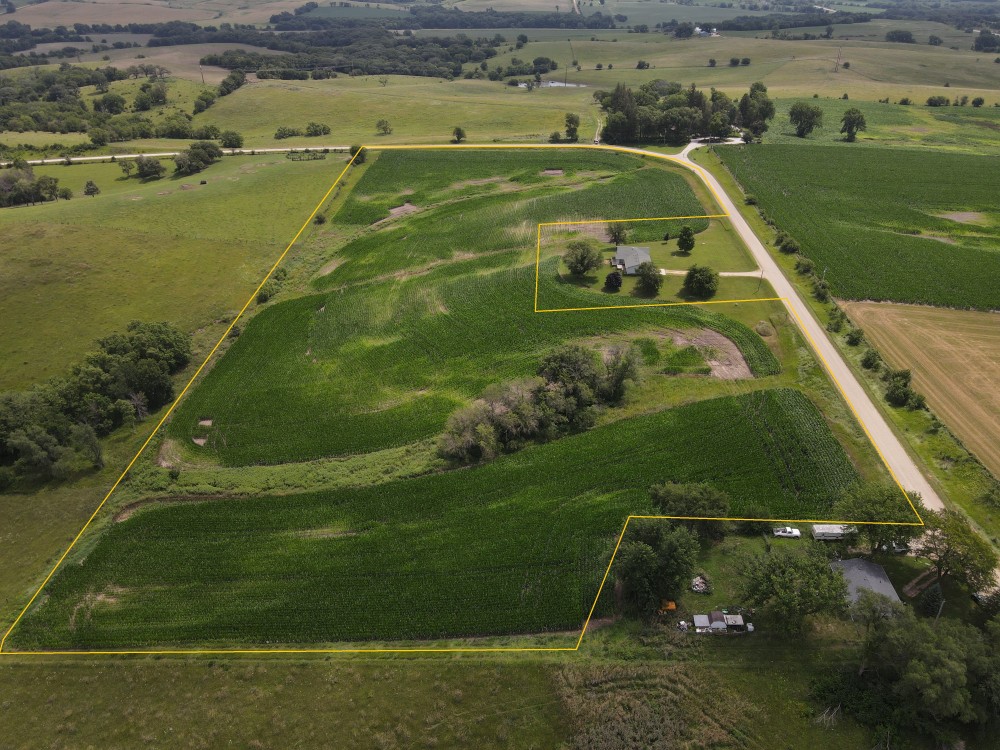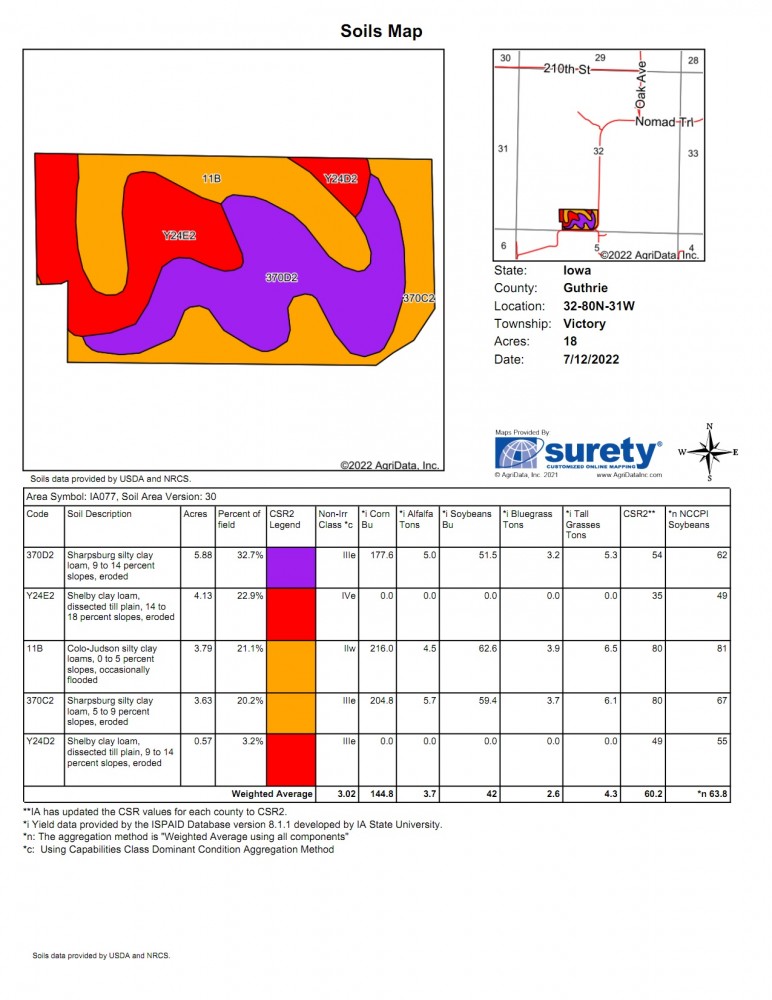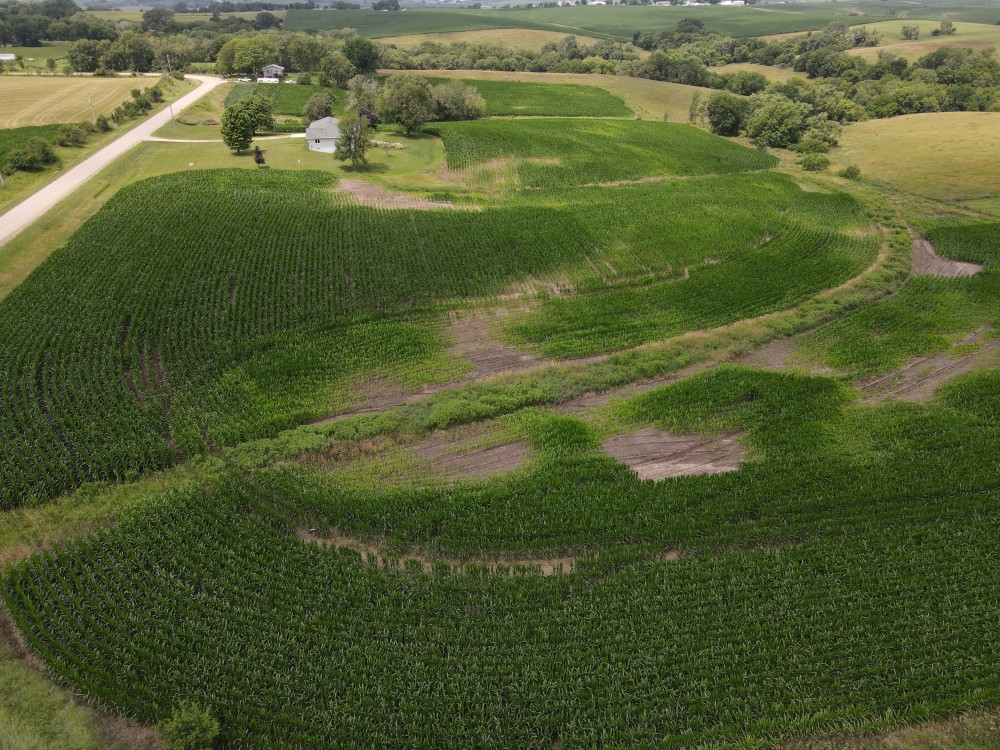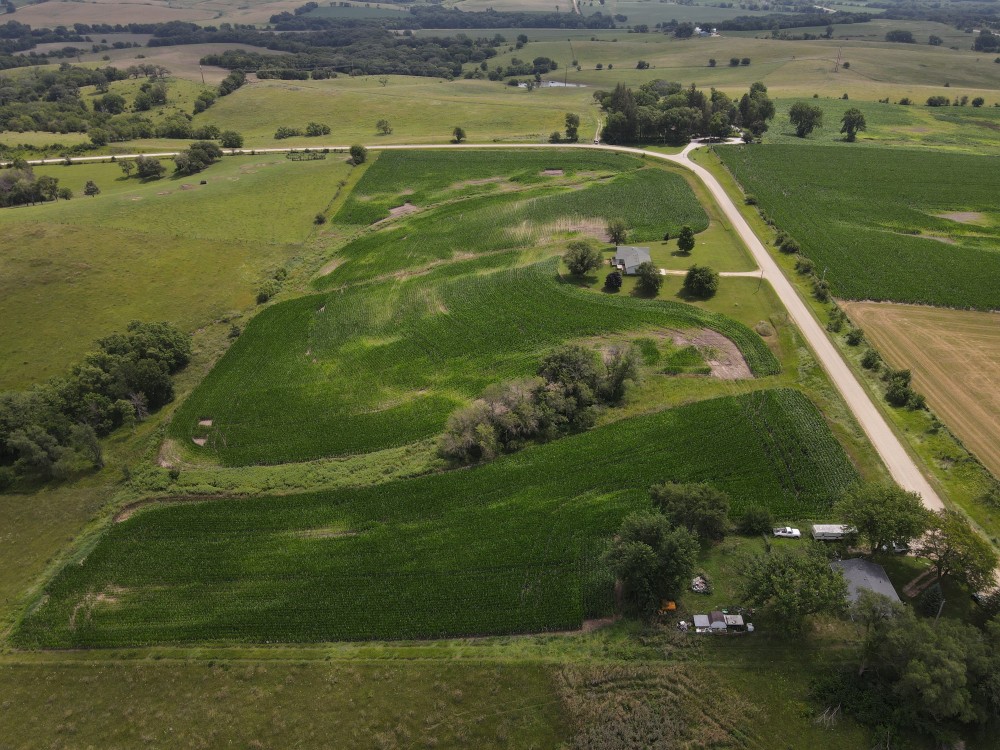 Legal Description: S1/2 SE1/4 SW1/4 Sec. 32 Victory Twp. Guthrie Co. Iowa
16 Acres +/- subject to survey. Currently in crop.
Farmland Acres: 18.53 FSA acres: 15.93 CSR2: 60.2 (Per Surety Agri Data)
Farmland lease is terminated with possession March 1, 2023 Farmland Acres listed includes farmland that will be surveyed off with acreage. New acre amounts will be figured subject to survey prior to closing but Tract 2 buyer will purchase 16 Acres day of sale and Tract 1 will have 2 Acres.
Real Estate Taxes: Annual $2574.00 for both tracts. Land tax value will be determined by Guthrie County Assessor prior to closing. All taxes will be prorated to the date of possession.
Conditions: This sale is subject to all easements, covenants, restrictions of record and leases. Farm is not under lease. Each bidder is responsible for conducting at their own expense all inspections, inquiries and other due diligence regarding this property. All property is sold AS-IS with no specific guarantees expressed or implied, by the sellers or agents.
Possession: upon closing approximately October 03, 2022.
Earnest Payment: A 10% earnest money payment is required on the day of the auction for each tract. Payment may be in the form of cash, cashiers check, personal check or company check. All funds deposited will be held by the closing agent Wedemeyer Auction & Realty in their trust account.
Contract and Title: Immediately upon conclusion of the auction, the highest bidders will enter into a real estate contract and deposit the necessary earnest payment. The sellers will bring the abstract up to date at their expense. Sale is not contingent on Buyer's Financing. All buyers must be prequalified by their bank or be financially able to provide earnest money day of Auction and closing funds on or around October 3, 2022
Closing: will occur on or about October 3, 2022. The balance of the contract will be due and payable at this time, all funds will be transferred by guaranteed funds at the discretion of the closing agents or sellers attorney.
Sale Method: The real estate will be offered in two tracts. (Tract 1 and Tract 2)
Open bidding will be welcome by all qualified bidders until the bidding ceases and the Auctioneer announces that the real estate is sold. Bidding increments are solely at the discretion of the Auctioneer. No absentee or telephone bids will be allowed with out prior approval from the Auction Company and the Sellers. All decisions of the auctioneer are final.
Approval of Bids: Final sale is subject to the Seller's approval or rejection.
Agency: Wedemeyer Auction & Realty LLC are acting as Agents of the Seller and may enter into a Consensual Dual Agency Agreement at buyer's request.
Announcements: Information provided herein was obtained from sources deemed reliable. Neither Wedemeyer Auction & Realty nor the seller makes any guarantees or warranties. All bidders must carefully review all materials provided, all figures, sketches and dimensions are approximate. Any announcements made auction day by Wedemeyer Auction and Realty will take precedence over any printed materials or oral statements. Wedemeyer Auction and Realty Company and Sellers reserve the right to refuse any and all bids.
Personal Property Auction
Lawn Tractors & Yard & Garden Equipment: Craftsman 8200 Pro Series, 46" deck, Kohler 24 HP engine, Craftsman YS 4500 Briggs & Stratton 21 HP, 46 inch deck. Lawn cart, garden tools, Craftsman Lawn Sweeper, Patio Swing.
Tools & Shop Equipment- Blackcat air compressor 3 gal. Tank, car ramps, gas cans, scoop shovel, Werner 6 ft. stepladder, Keller 10 ft. & 8 ft. extension ladders, Tail gate for 1976 Ford pickup, Dewalt radial arm saw, Craftsman 8 in. table saw, router/table, 2-Craftsman scroll saws, Craftsman Disc sander, Craftsman drill press, Pro Teck miter saw, Miscellaneous tools, hardware & supplies
Modern Furniture: Kitchen Table/chairs, couch & loveseat, Dining Table/ Chairs, 2 blue Lazy Boy recliners, end tables, lamps, Full size bed complete, matching dresser & Chest, Full size white bedroom set/complete, Queen size bedroom set, wood rocking chair,
Antiques & collectibles: Wood high chair, quilt rack, Buffet, Crosley Phonograph, Jar of marbles, Oil lamp, Galvanized wash tub, school desk, sleds, 2 old trunks, Games, Tricycles, spring horse, horse collar, Doll House, Sheffield China Elegance setting for 36 complete with accessories, Noritake Nippon Toki Kaisha, Hand painted Kutani Japan China, China set, Victoria Czechoslovakia china set, Old Blown Glass Easter Eggs, Late 1800's Mintone Bird collector plates, Carnival glass, Jade Rose China Set. Ruby Red Diamond
Miscellaneous: Christmas decor, water jugs, plates, pots pans, Bake ware, silverware, small appliances, Oster bread machine, Tupperware, kitchen utensils, coolers, 12 stackable chairs,
Electronics & Appliances: Coronado Chest Freezer, Whirlpool upright freezer, Samsung Microwave, Amana Washer & Dryer (new 2021), Singer Touch & Sew sewing machine,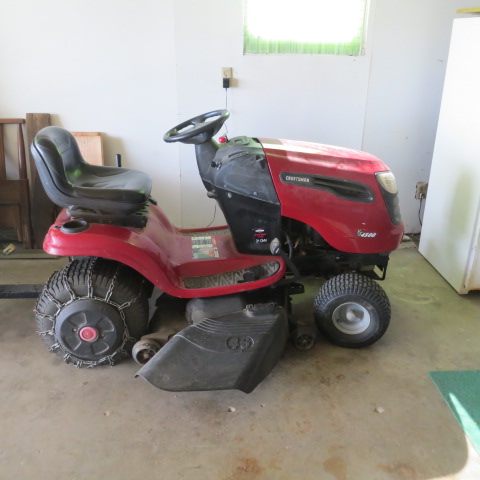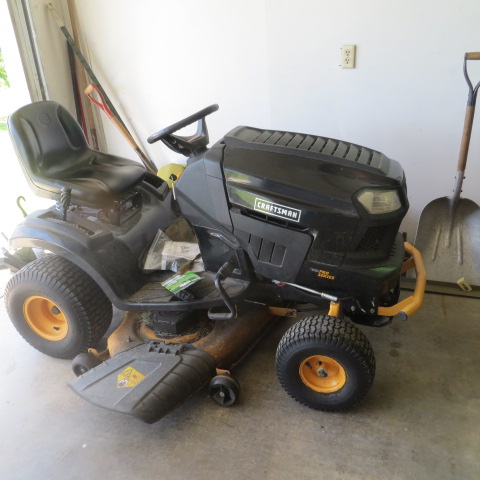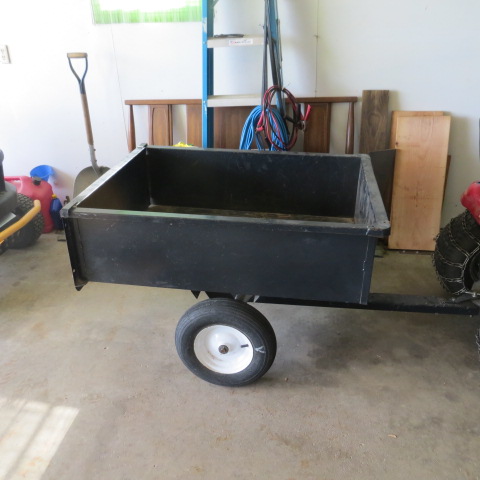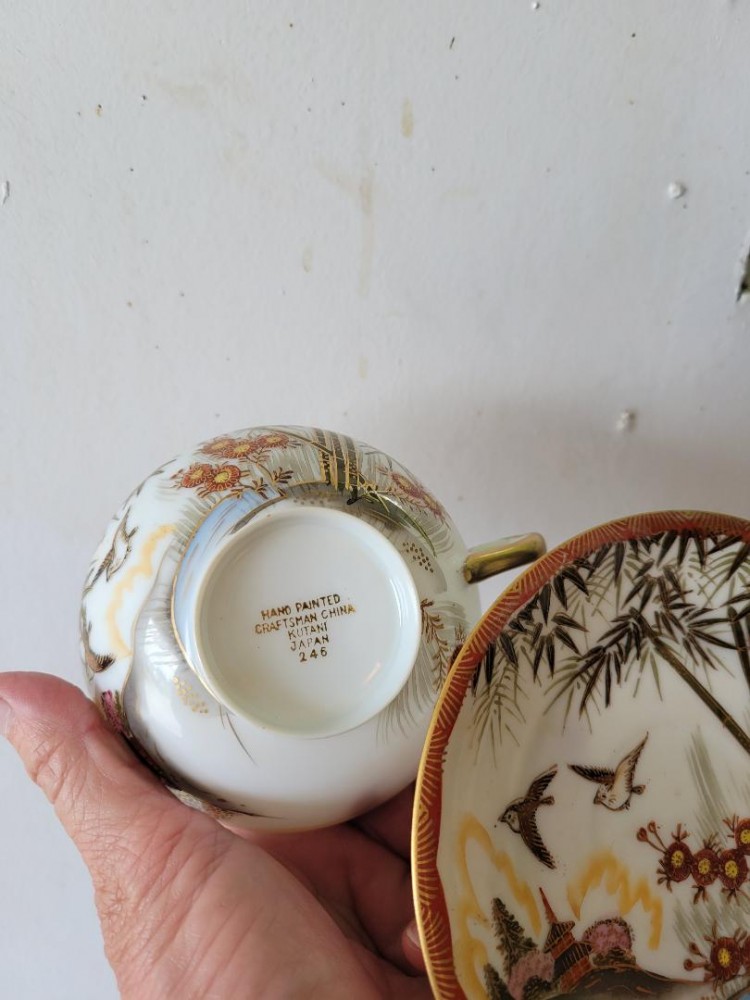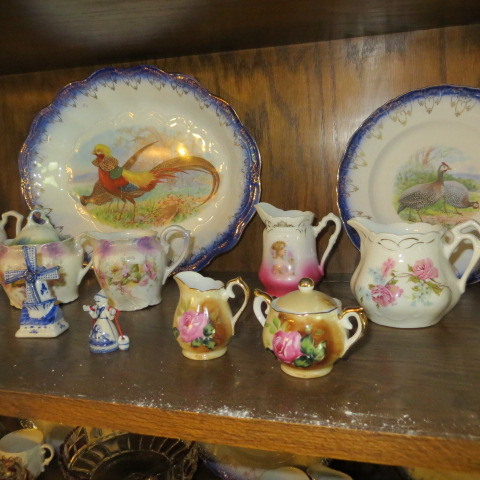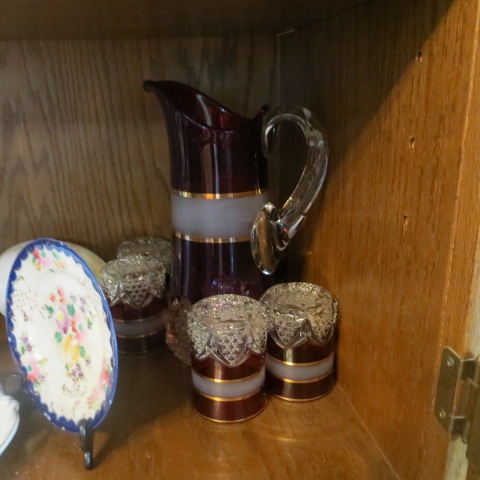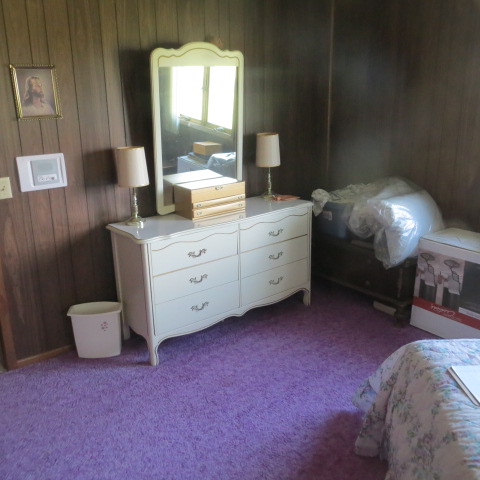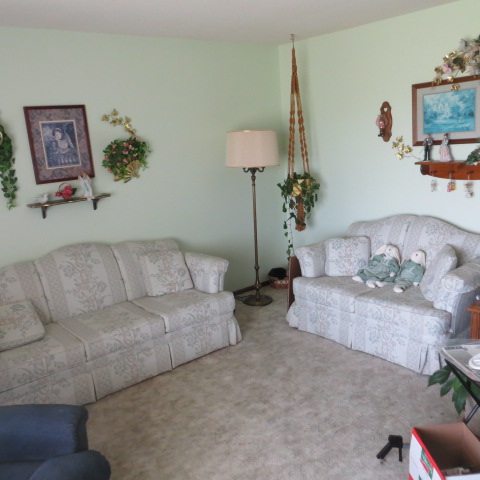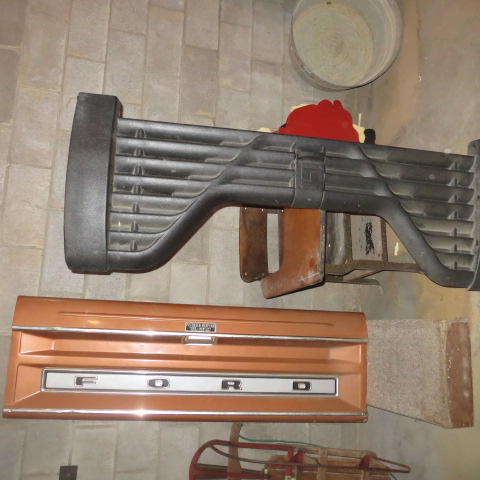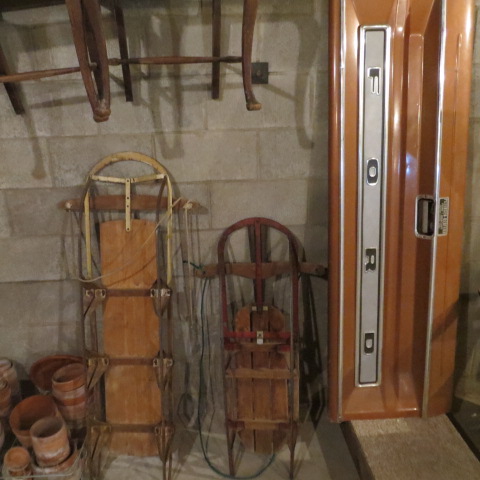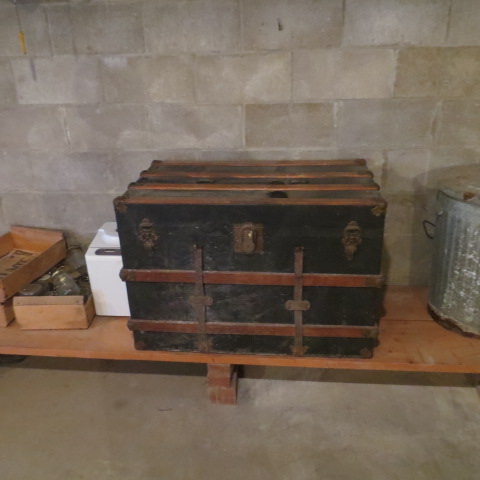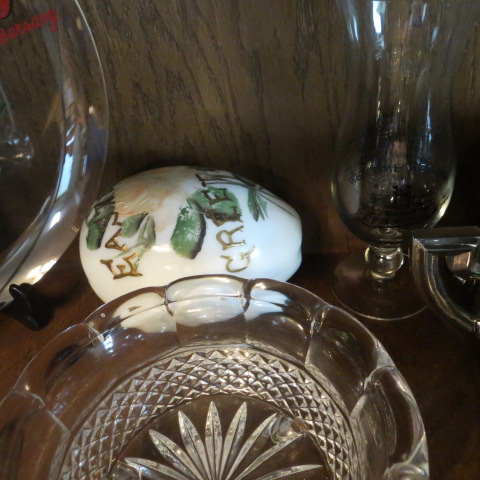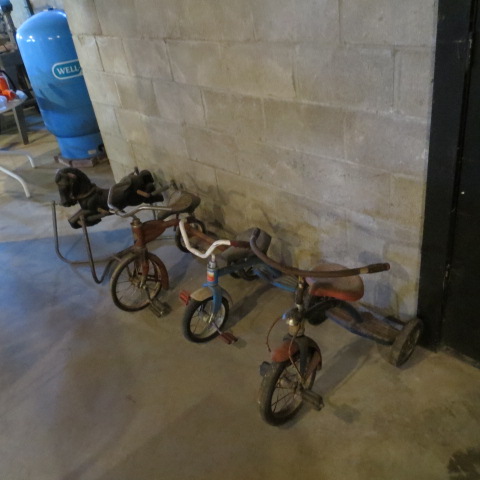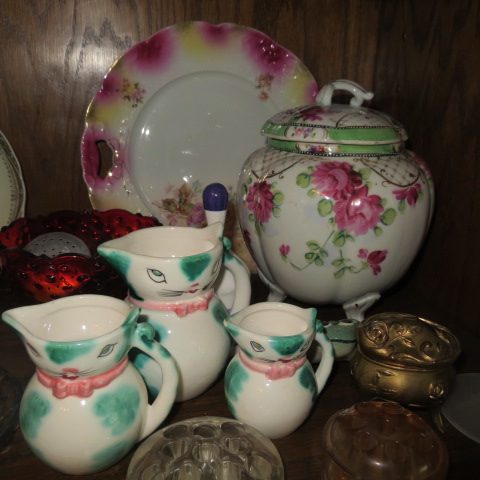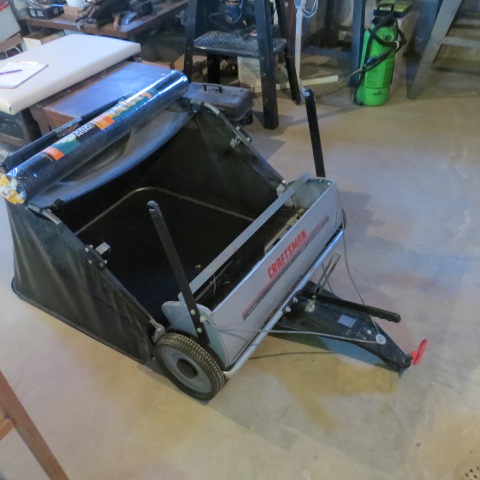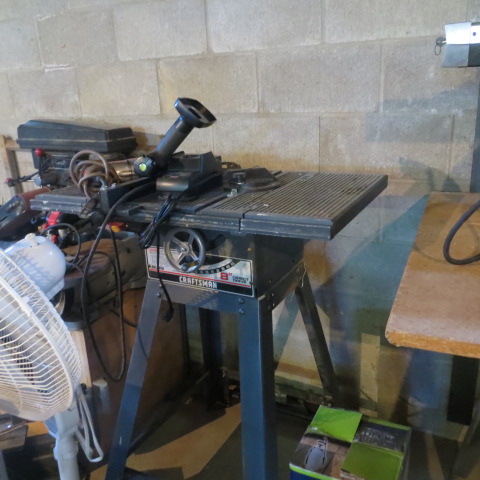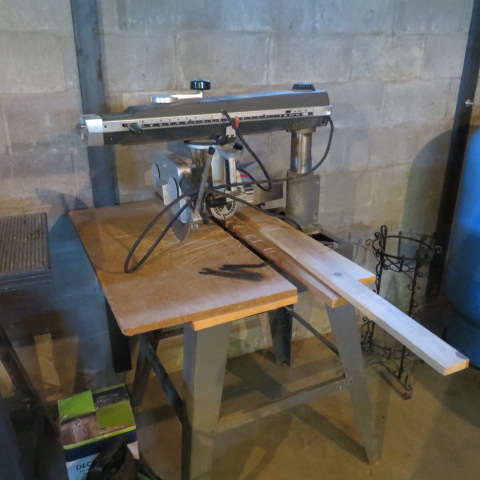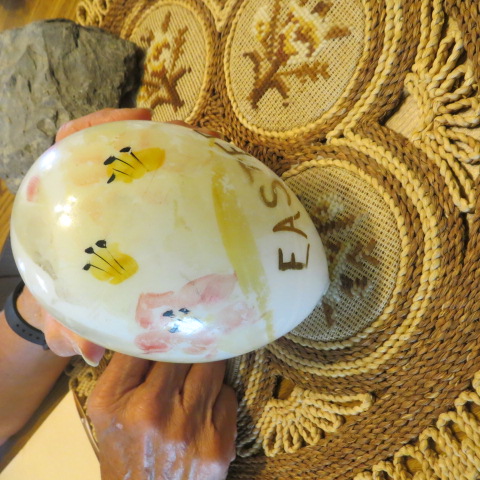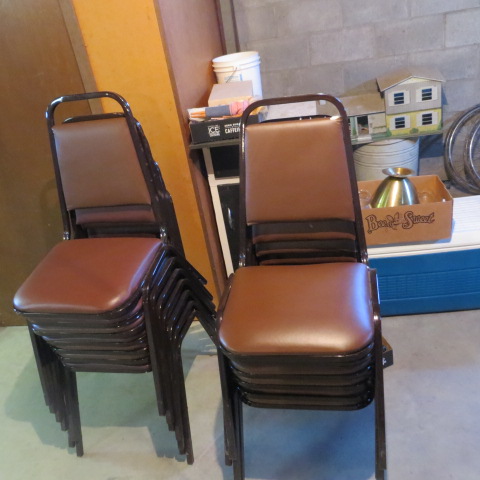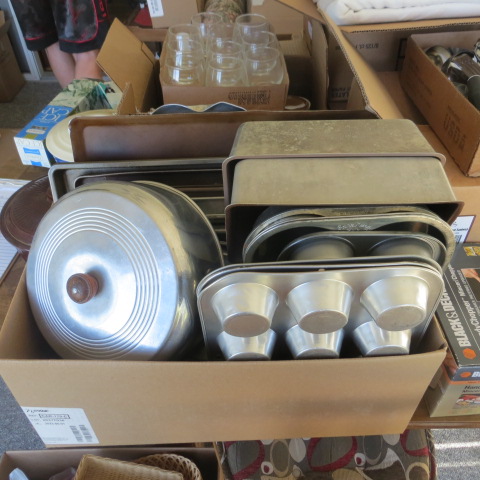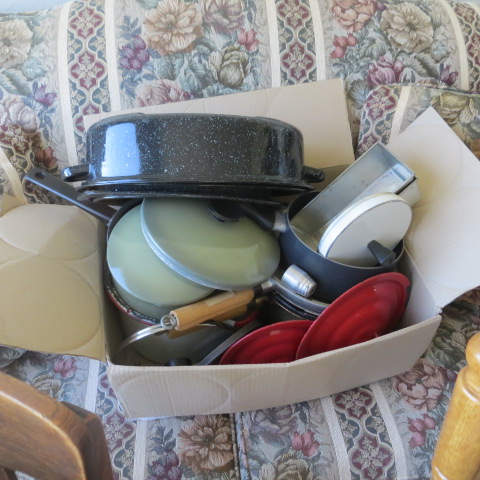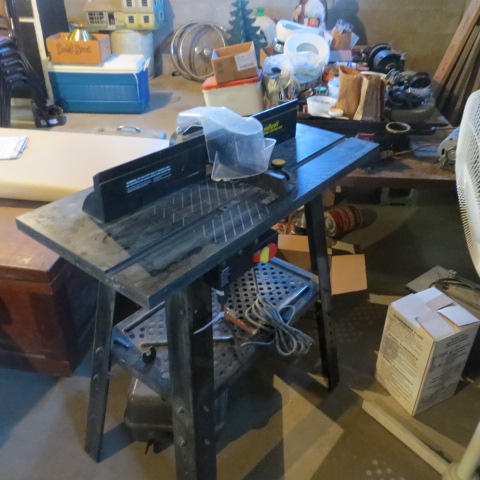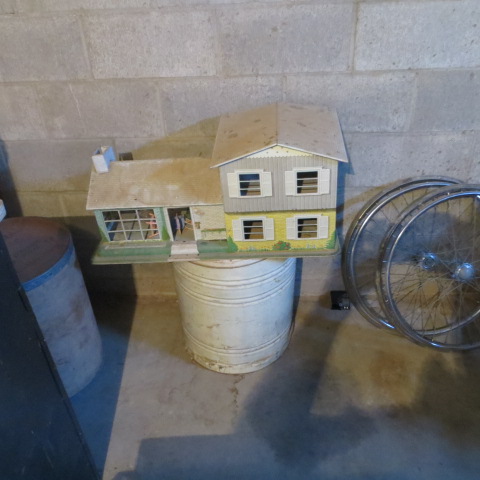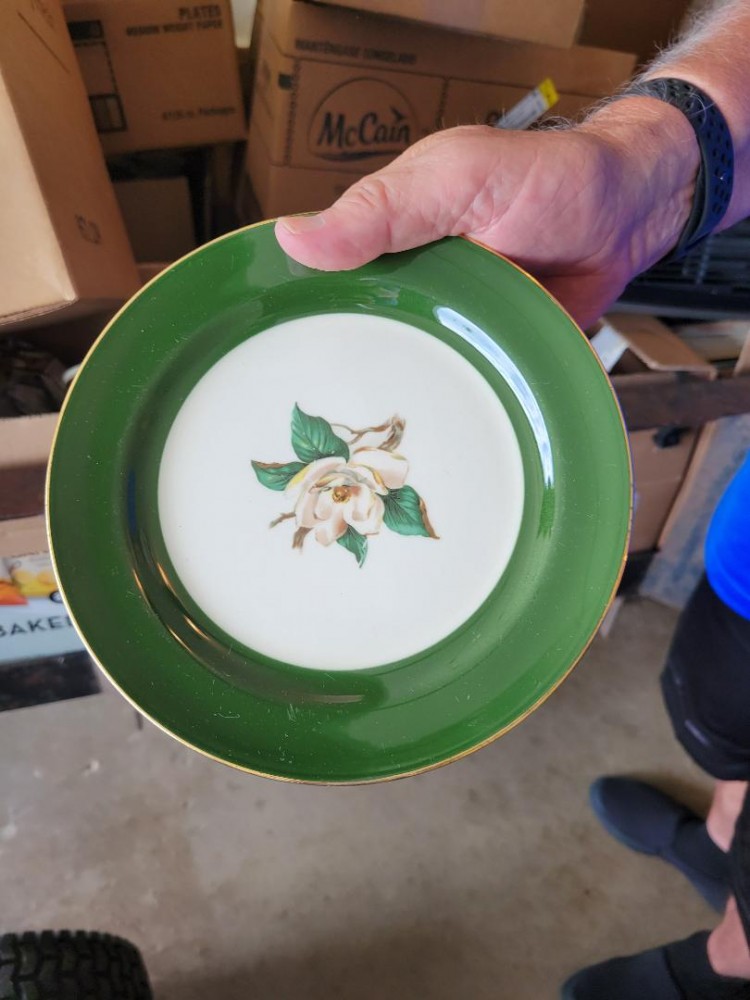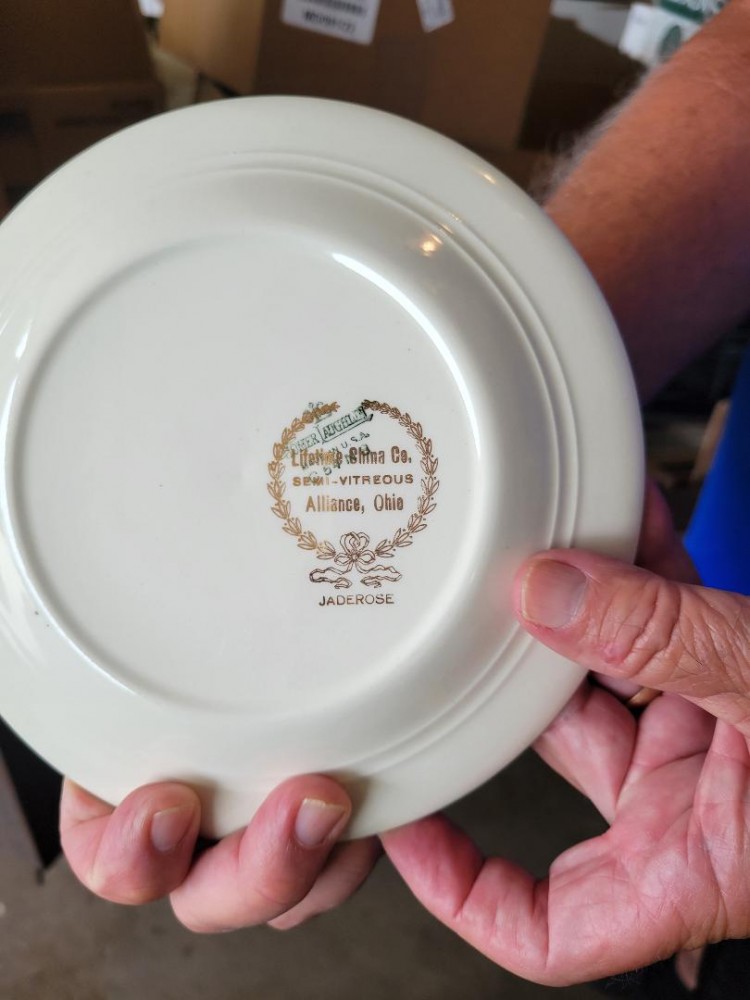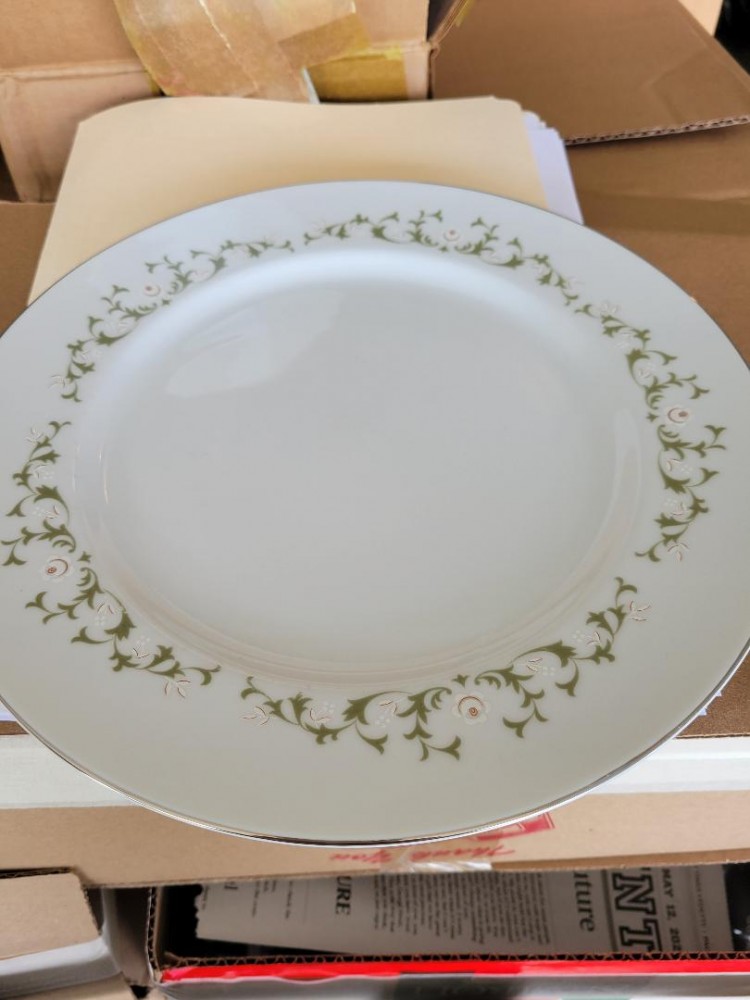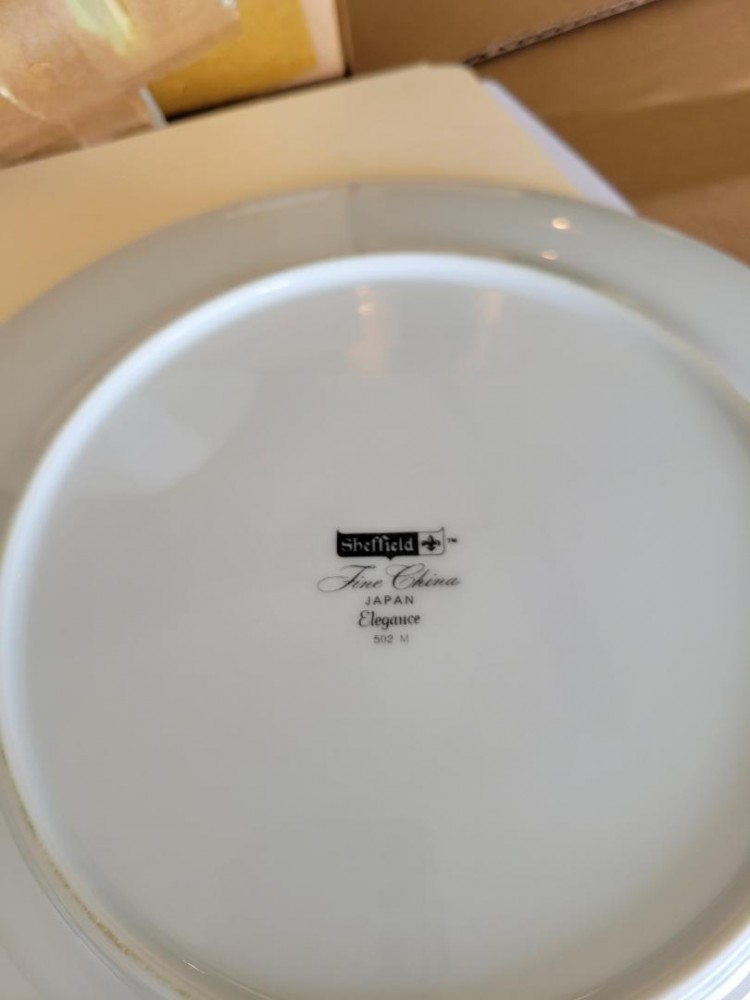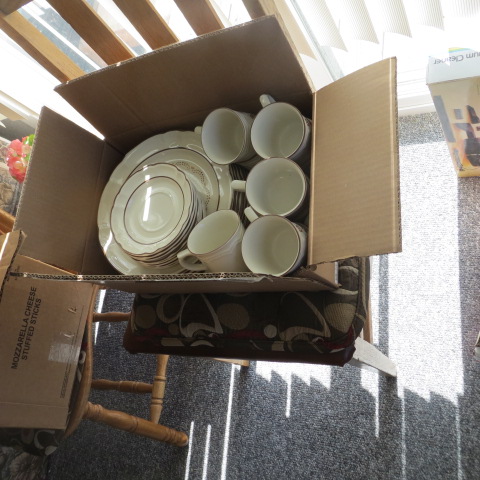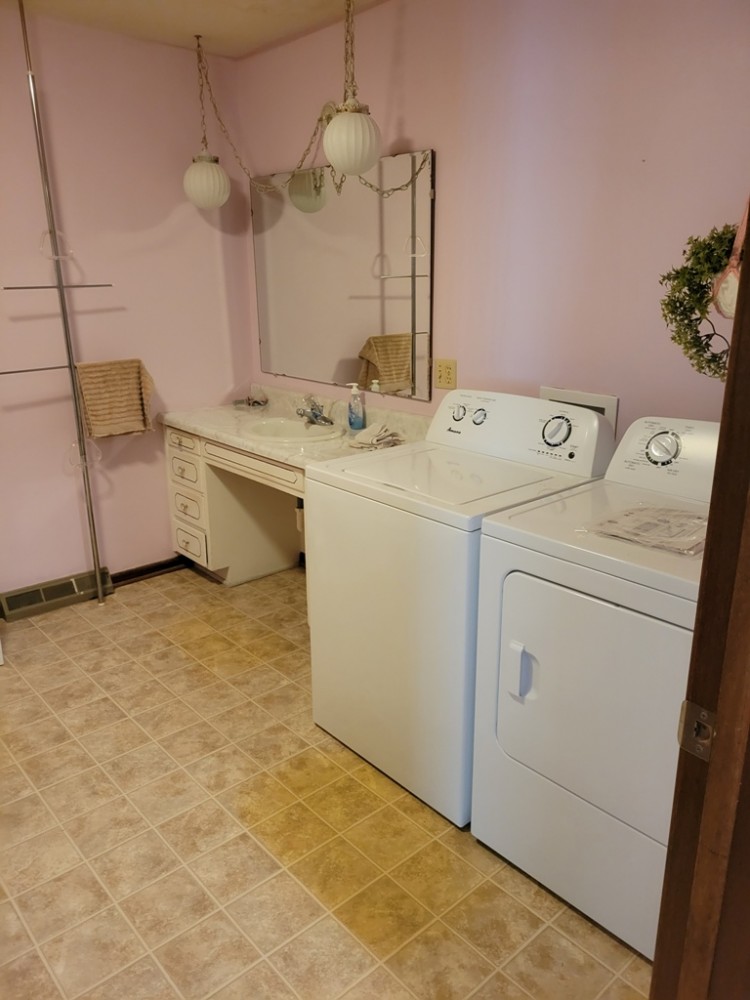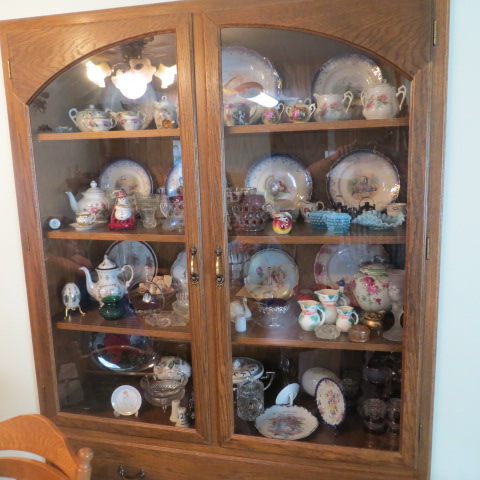 Wedemeyer Auction & Realty LLC
Doug Wedemeyer Auctioneer Casey Iowa E-mail: info@wedemeyerllc.com
Website www.wedemeyerllc.com Office: 641-746-2720 or Cell: 641-740-0102
Terms: Announcements day of sale to take precedence over advertising. Cash or good check. No items to leave sale before paid for. Sellers or Auction Company not responsible for theft or accidents on premises