Land Auction
Results of Land Auction June 24th
Sale Price $8,250 per Acre
80 Taxable Acres Adair County Farmland
Friday June 24th 2022
10 AM
at the Casey Community Building~104 W. Sherman St. Casey Iowa
www.wedemeyerllc.com
Wedemeyer Auction & Realty LLC
Doug Wedemeyer~Auctioneer
Judy Wedemeyer~Real Estate Broker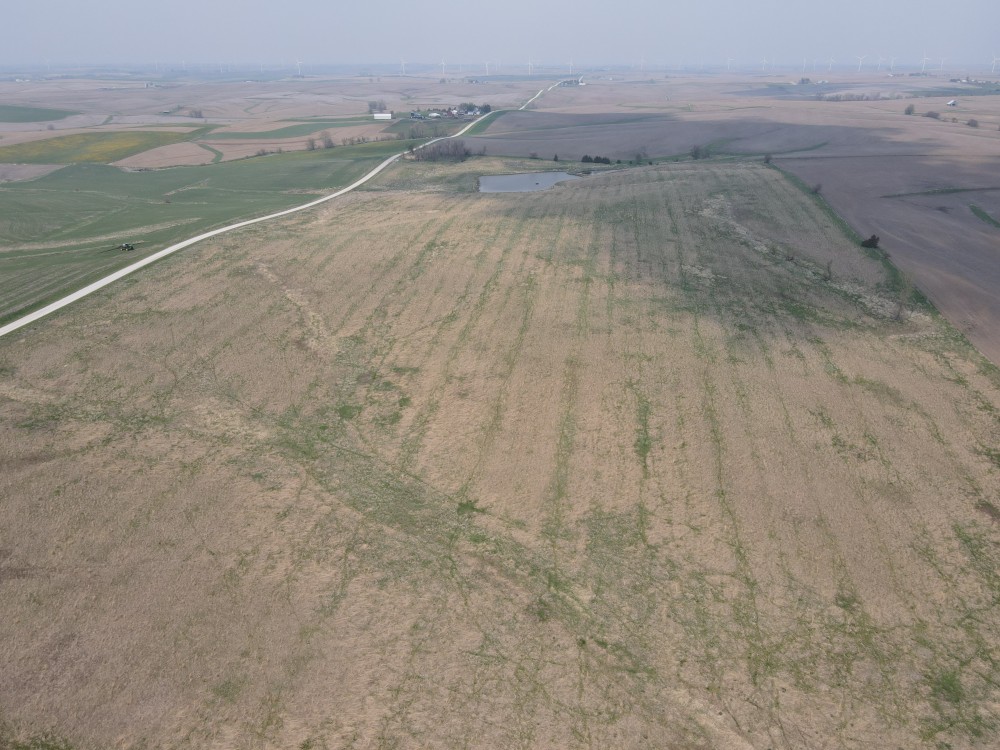 CRP Contract & FSA Information Click this link /upload/Kocsis Land Auction/Kocsis_info_.pdf
If new buyer would like to re-enroll in CRP the bid for 10-1-22 thru 09-30-2032 is $216.04 per acre or annual contract amount $15,594.00. This will be at the discretion of the buyer to pursue the CRP signup. Seller will sign all papers necessary if the buyer desires to enroll in CRP for another 10 years prior to the November 1st closing date. Buyer will be responsible for all costs to re-enroll in the upcoming CRP contract and all seeding or tillage required to fulfill contract needs.
Highlights
Come see what this Land has to offer. Farm is in its last year of CRP-Contract to expire Sept. 30th 2022 with Closing and transfer of property November 1, 2022. Seller will reserve CRP payment, Real Estate taxes will be prorated to date of possession.
76.72 farmland acres 73 cropland acres.
CSRII Values 51.4 (per Surety Agri Data)
73 CRP acres enrolled thru 9-30-2022
Property Information: Good quality farmland has been in CRP for the last 9 1/2 years the seller built the pond and installed an aeration system complete with an island for water fowl. Pond has been stocked with Bass & bluegill and has been proven to bring in some large fish. Farmland has some drainage tile. Mostly throughout the South portion of the cropland.
Directions to Farmland
6.5 miles north of Fontanelle on N72 (Blacktop) to 180th ST. West 2 miles land is on the North side of road. Look for signs.
Legal Description: W 1/2 SW 1/4 Section 12-Township 76 North Range 33 West of 5th P.M., Eureka Twp. Adair Co., Iowa
USDA Farm Service Agency Farm Data
Cropland 73 acres
CRP-73 acres
Other: tree area & 3.12 pond acres balance acres to center of road
Conservation Reserve Program Contract: CRP 2022 payment will stay with Seller Acres Enrolled: 73 Term of contract 10-1-2012 thru 9-30-2022
Real Estate Taxes: Annual $1556 All taxes will be prorated to the to the date of possession.
Conditions: This sale is subject to all easements, covenants, restrictions of record and leases. Farm is not under lease. Each bidder is responsible for conducting at their own expense all inspections, inquiries and other due diligence regarding this property. All property is sold AS-IS with no specific guarantees expressed or implied, by the sellers or agents.
Possession: upon closing on or about November 1st 2022.
Earnest Payment: A 10% earnest money payment is required on the day of the auction. Payment may be in the form of cash, cashiers check, personal check or company check. All funds deposited will be held by the closing agent Wedemeyer Auction & Realty in their trust account.
Contract and Title: Immediately upon conclusion of the auction, the highest bidder will enter into a real estate contract and deposit the necessary earnest payment. The sellers will bring the abstract up to date at their expense. Sale is not contingent on Buyer's Financing. All buyers must be prequalified by their bank or be financially able to provide earnest money and closing funds on or around November 1st, 2022
Closing: will occur on or about Nov. 1, 2022. The balance of the contract will be due and payable at this time, all funds will be transferred by guaranteed funds at the discretion of the closing agents or sellers attorney.
Sale Method: The real estate will be offered in one tract.
Open bidding will be welcome by all qualified bidders until the bidding ceases and the Auctioneer announces that the real estate is sold. Bidding increments are solely at the discretion of the Auctioneer. No absentee or telephone bids will be allowed with out prior approval from the Auction Company and the Sellers. All decisions of the auctioneer are final.
Approval of Bids: Final sale is subject to the Seller's approval or rejection.
Agency: Wedemeyer Auction & Realty LLC are acting as Agents of the Seller and may enter into a Consensual Dual Agency Agreement at buyers request.
Announcements: Information provided herein was obtained from sources deemed reliable. Wedemeyer Auction & Realty nor the seller makes any guarantees or warranties. All bidders must carefully review all materials provided, All figures, sketches and dimensions are approximate. Any announcements made auction day by Wedemeyer Auction and Realty will take precedence over any printed materials or oral statements. Wedemeyer Auction and Realty Company and Sellers reserve the right to preclude any person from bidding if their is doubt as to their credentials or fitness to bid.
Sellers: Kocsis Family Irrevocable Trust
Auctioneer: Doug Wedemeyer 641-740-0102
Real Estate Broker: Judy Wedemeyer 641-746-2720
Website: www.wedemeyerllc.com E-Mail info@wedemeyerllc.com