Land for Sale
Results of Land Auction Friday January 27th $13,400 per Acre $192.25 per CSR point
Call us if you are considering selling farmland in 2023
We offer affordable service, top dollar sales and "live auctions" with no behind the scenes guessing.
Just honest hometown service.
We have been in the Auction business for 23 years and offering Real Estate services for 29 years.
We have the experience to help you each step of the way.
37 +/- Guthrie County Farmland
Offered in 1 Tracts
For sale at Auction
Dwight & Angela Wedemeyer
Friday January 27, 2023
10 AM
Anita Community Building 805 Main St. Anita Iowa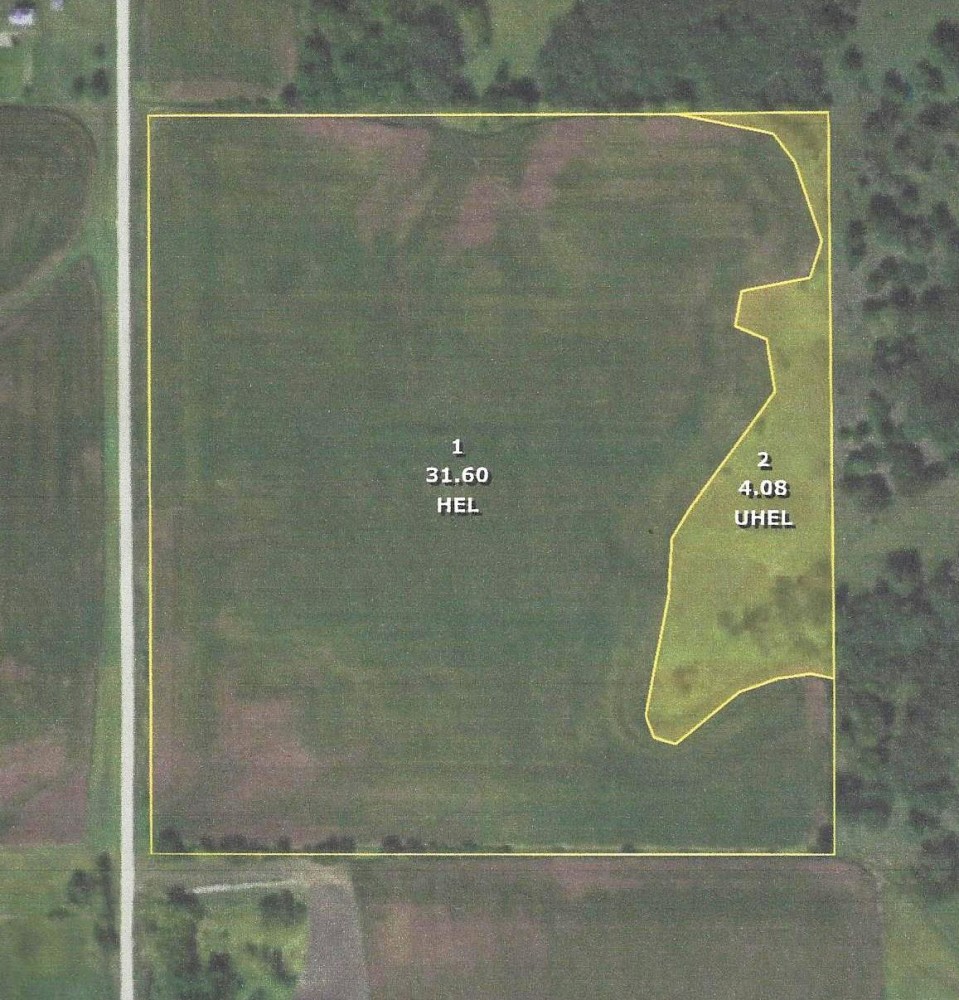 Highlights
Farmland is located in Grant Township, Guthrie Co. Iowa. From Adair Iowa north to Jct. Frontier Road & 340th St. West 3 miles & South 1/4 mile. Land is on East side. Look for signs. This farm has been in the same family for 3 generations and well cared for with good farming practices and added drainage tile to improve the fertility.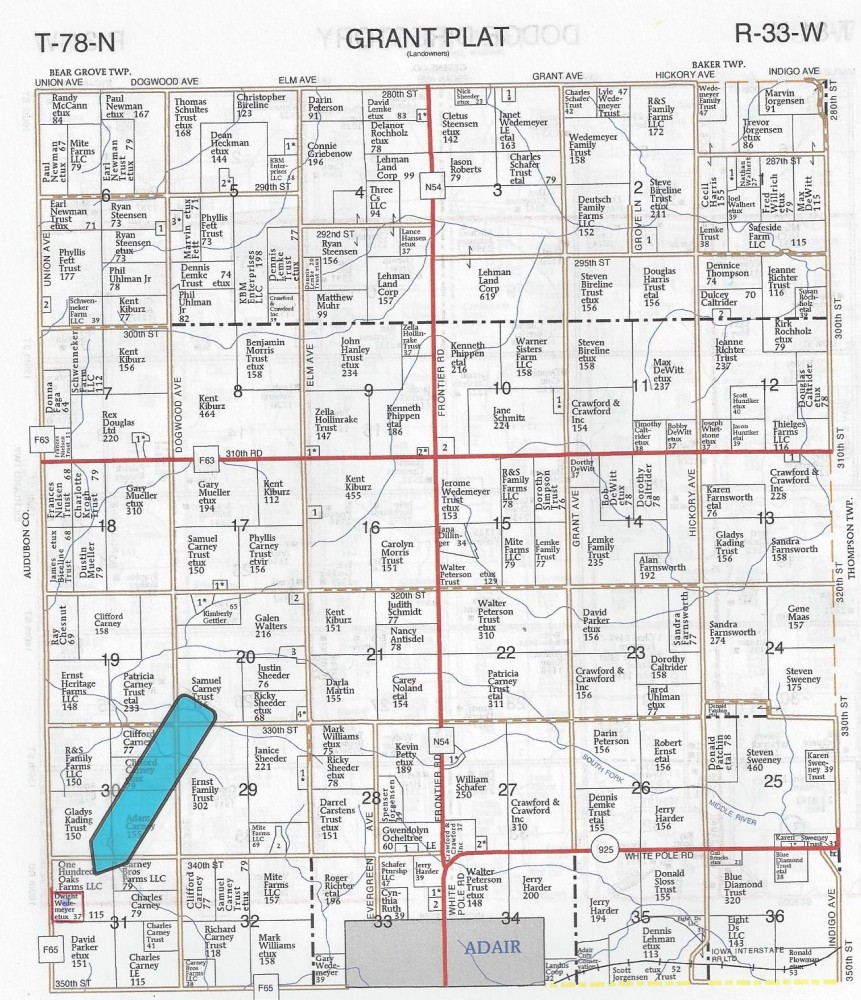 Legal Description-SW fractional 1/4 NW1/4 Section 31-T78N-R33 W, Guthrie Co., Iowa
This land in Section 31 is located just east of the Audubon county line and has a CSR2 rating of 69.7 (Surety Agri Date) has approximately 31.6 acres of crop with 4.08 Acres in waterways per FSA map.
FSA Information Farm # 4743 *See website for complete information FSA 578 & FSA 15+6 EZ
Real Estate Taxes: Annual Taxes are $948.00 and will be prorated to the date of closing as a credit to the new buyers. Taxes will be based on current county tax records for this parcel
Minerals and Wind Energy Rights: All mineral interests owned by sellers will be conveyed to the buyer.
Conditions: This sale is subject to all easements, covenants, restrictions of record and leases. Tenants lease is terminated March 1, 2023. All property is sold AS-IS with no specific guarantees expressed or implied, by the sellers or agents. Sale is not contingent on financing! All buyers must be prequalified and able to provide earnest deposit and closing on or before March 1, 2023.
Possession: upon closing. The current lease is in effect until Feb. 28, 2023 Earnest Payment: A 10% earnest money payment is required day of sale and upon acceptance by sellers. Payment may be in the form of cash, cashiers check, personal check or company check. All funds deposited will be held by the closing agent Mailander Law Office Anita Iowa in their trust account.
Contract and Title: Immediately upon conclusion of auction and acceptance by sellers, buyers will enter into a real estate contract and deposit the necessary earnest payment. The sellers will provide the current abstract of title at their expense. Sale is not contingent on Buyer's Financing.
Sale Method: The real estate will be offered in a single tract. Open bidding will be welcome by all qualified bidders until the bidding ceases and the Auctioneer announces that the tract is sold. Bidding increments are at the discretion of the Auctioneer. No absentee or telephone bids will be accepted without prior approval from the Auction Company and the Sellers. All decisions of the auctioneer are final.
Approval of Bids: Final sale is subject to the Seller's approval or rejection.
Closing: will be approximately 30 days following the acceptance of an offer on or before March 1, 2023. The balance of the contract will be due and payable at this time, all funds will be transferred by guaranteed funds at the discretion of the closing agents.
Agency: Wedemeyer Auction & Realty LLC are acting as Agents of the Seller. Auction Company with same name as sellers are distantly related to the sellers. Announcements: Information provided herein was obtained from sources deemed reliable, Wedemeyer Auction & Realty nor the seller makes any guarantees or warranties. All bidders must carefully review all materials provided, All figures, sketches and dimensions are approximate. Any announcements made sale day take precedence over printed materials or oral statements. Wedemeyer Auction & Realty reserve the right to preclude any person from bidding if there is a question as to their credentials or fitness to bid
Wedemeyer Auction & Realty LLC
Doug Wedemeyer Auctioneer 641-740-0102
Judy Wedemeyer Real Estate Broker 641-746-2720
Website: www.wedemeyerllc.com E-Mail info@wedemeyerllc.com
Photo Gallery