Land Auction
Thelma Moorhead Trust
200+/- Acres, Guthrie County, Iowa
Wednesday September 9

10:00 AM
Casey Community Building 104 West Sherman St. Casey Iowa
Open house by appointment: Call 641-740-0102 to preview the home and building site.
Auctioneer Comments: Thelma and her husband Dwayne raised kids, cows, hogs, sheep, corn and beans on this 200 acres of good Iowa farmland. Dwayne, Thelma and his parents Ford and Elsie Moorhead moved here in 1940 they worked hard to improve this land. Thelma was widowed in 1973 and was responsible for this farm marketing her grain and caring for her flock of sheep until her death.
Highlights
4 Tracts-Tracts *2 & *4 are approximate Acres & subject to survey. Acres are approximate based on FSA maps and Beacon, Guthrie County Assessor's measurements. Exact acres will be determined prior to closing.
Surveyed Net Acres are:
Tract 1-Parcel North of Hwy 925 43.93 +/- Acres
Tract 2*-Parcel North of Middle River 56.14 +/- Acres
Tract 3-Parcel West of Koala 54.59+/- Acres
Tract 4*-House and 45.81+/- Acres south of Middle River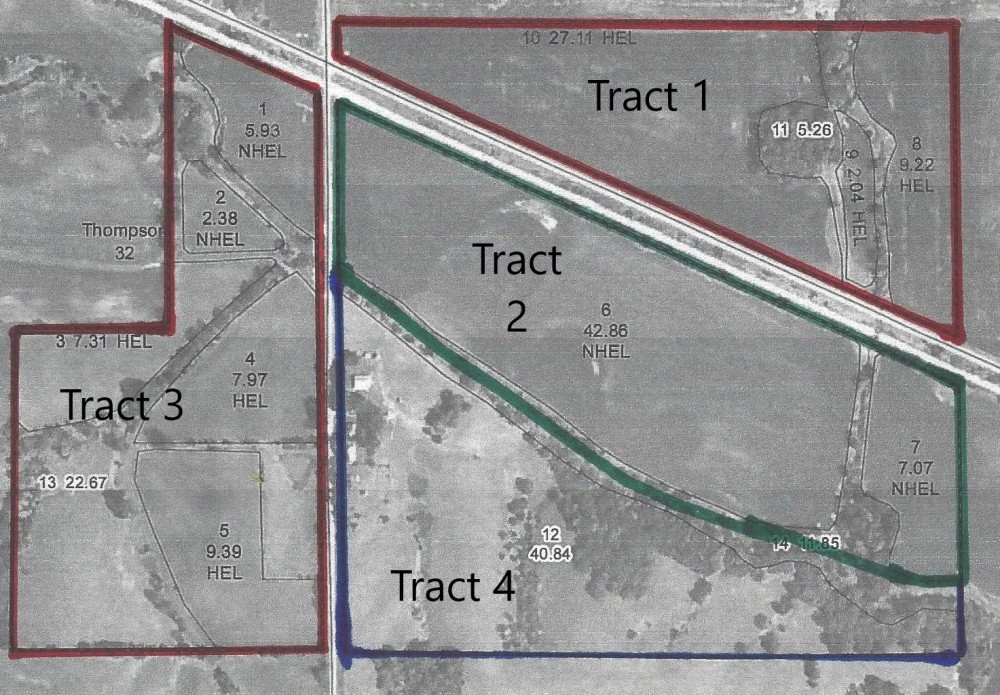 Property Location: From Casey Iowa, West 1 mile to Koala Street, south 1/2 mile. Land is on east and west side of Koala with Tract 1 parcels lying north of Hwy 925. Address 3454 Koala Ave. Casey Iowa.
Legal Descriptions: *Tracts 2 & 4 legal description to be determined Subject to survey.
Tract 1-Lot 1 & 2 of NW 1/4- 33 -78-N R- 32 W
Tract* 2: Legal to be determined subject to survey (North of Middle river)
Tract 3: NE 1/4 SE 1/4 & East 17.25 acres of Lot 3 of the SE 1/4 of the NE 1/4 lying South of the C.R. I. & P. & Railway containing approximately 57.25 acres in section 32
Tract *4: Legal to be determined subject to survey (Home and land lying south of Middle River)
Tract 1
Auction Results Sept. 9th 2020 Tract I sold $8200.00 per acre
Property Description: Tract 1 is located North of Hwy. 925 and east of Koala street in Thompson Township section 33. According to FSA has 43.63 acres and is all tillable except 5.26 Acres of trees and former building site. Average CSRII of 68.3
Surveyed Net Acres of this Tract are 43.93 Net acres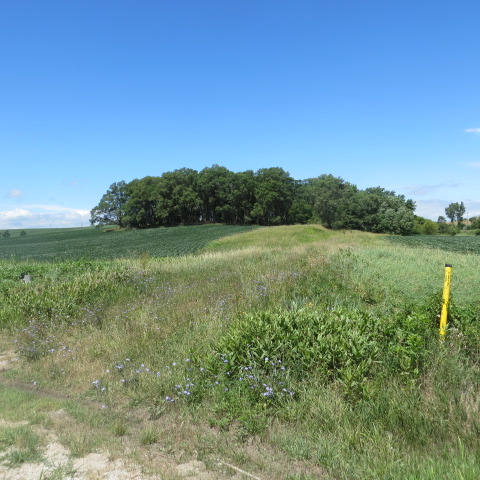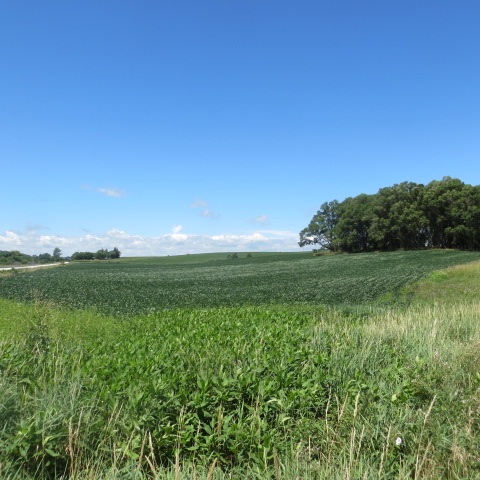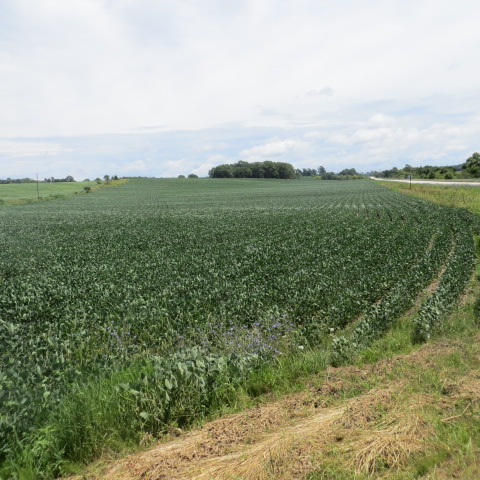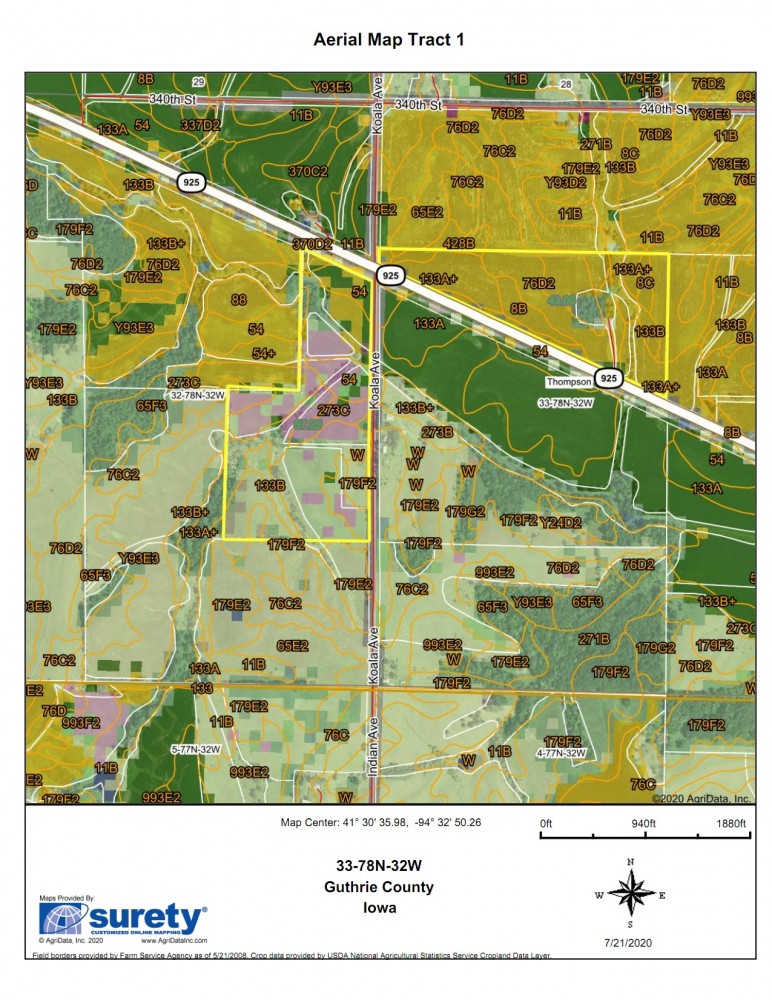 Tract 2
Auction Results Tract 2 Sept. 9th 2020 $8000.00 per acre
Tract 2 is the tillable land that lies north of Middle river and south of Hwy 925. This is highly productive soil and has a 77.3 CSRII rating and has been improved over the years with drainage tile to improve the productivity. Subject to survey approximately 57+/- acres.
Surveyed Net acres of Tract 2 are 56.14 Acres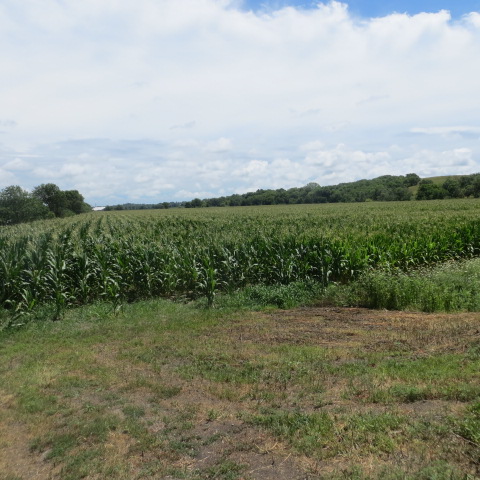 Tract 3
Auction Results Sept. 9th 2020 $3700.00 per acre
Tract 3: Is south of Hwy 925 and across the road (West side of Koala) and in Section 32 of Thompson Township containing 57.25 acres with 55 acres in crop and hay. The north 17.25 acres of this has a 69.08 CSRII and the average CSR of this parcel is 48.2. This farm has been in a corn, bean, hay rotation. This parcel has 2 acres in pasture with pond and has 54.59 Net Acres.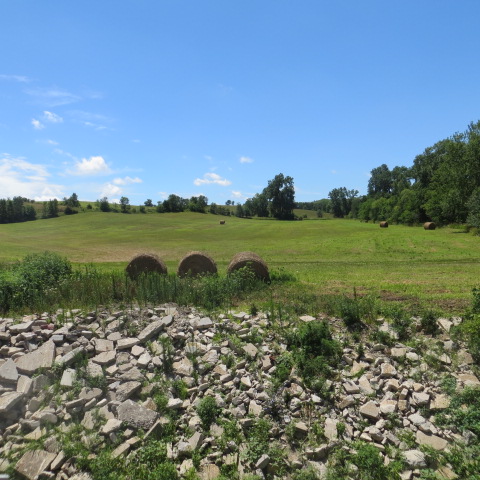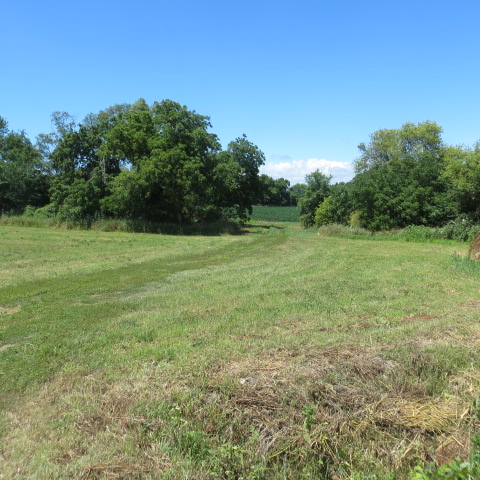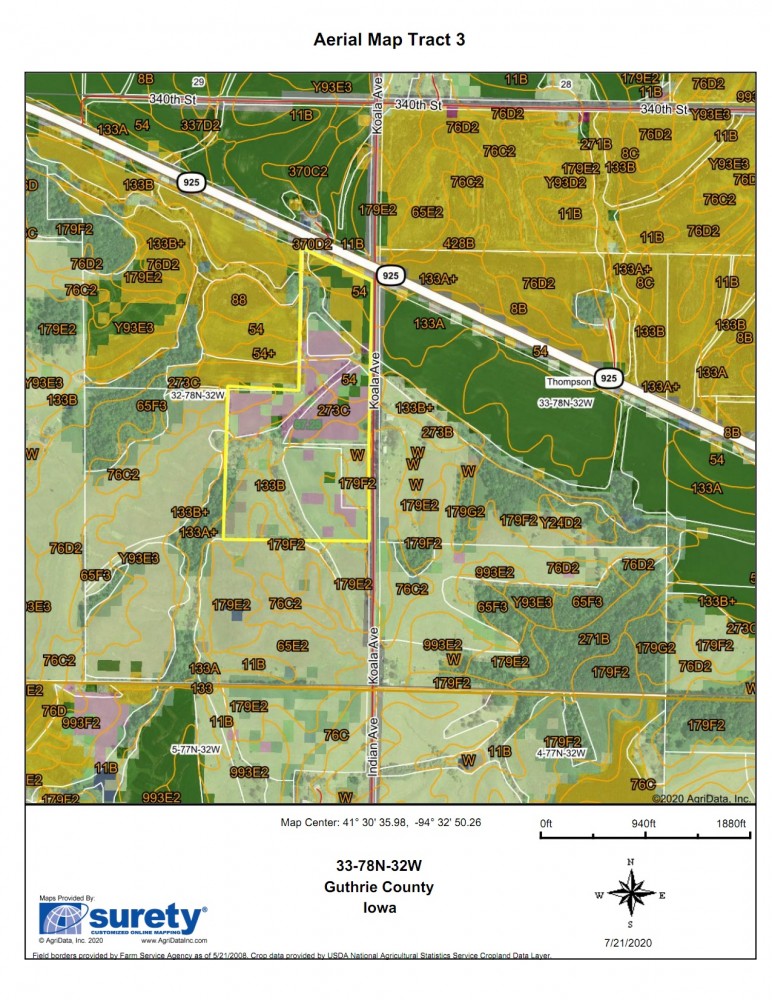 Tract 4
Auction Results Sept. 9th 2020 $3850.00 per acre
Tract 4: The Building site and approximately 47 acres has the 3 bedroom 1 bathroom house built in 1900 with 984 square feet on the main floor. This home is not required to have a time of transfer inspection on the private sewage system as stated in Code of Iowa SF261 (not required for transfer of trust). The 3rd bedroom is in the attic area. Home needs some TLC. The 52 x 60 foot barn is in good condition and has been used for all types of livestock throughout the years. This parcel also has a 26 x 68 ft. machine shed and 2 single car detached garages and a loafing shed in the livestock lot. This parcel is mostly pasture with brushy draws the river dividing it from parcel 2 and has an average CSR of 41.
Tract 4 Surveyed Net Acres 45.81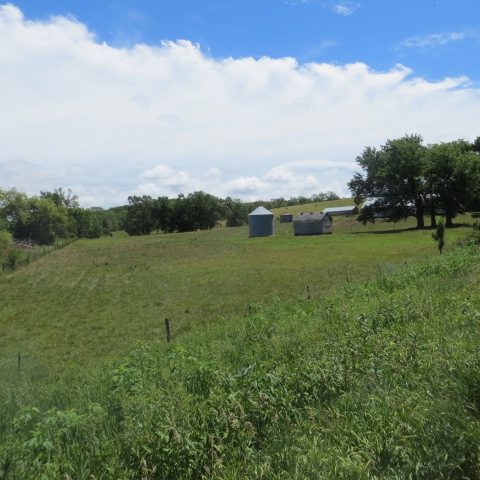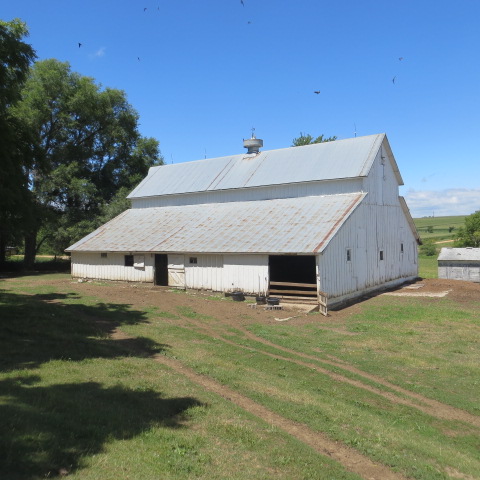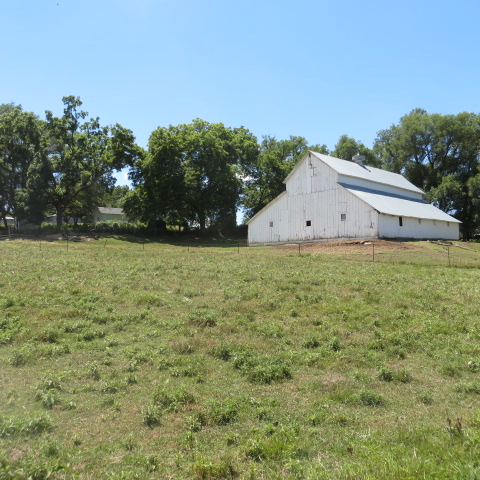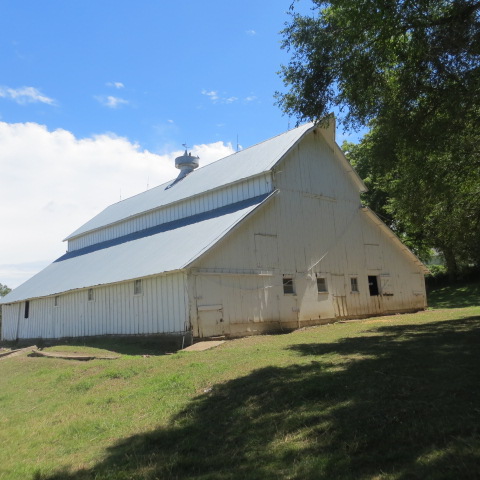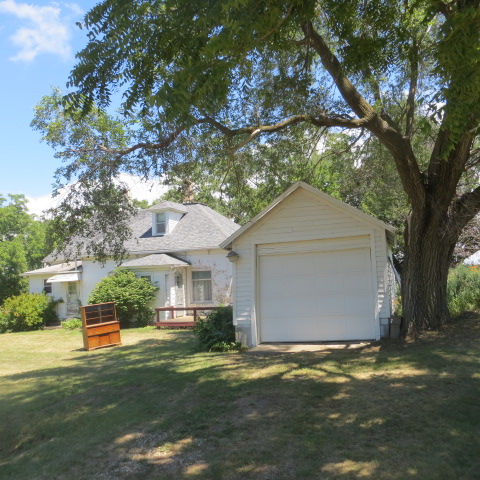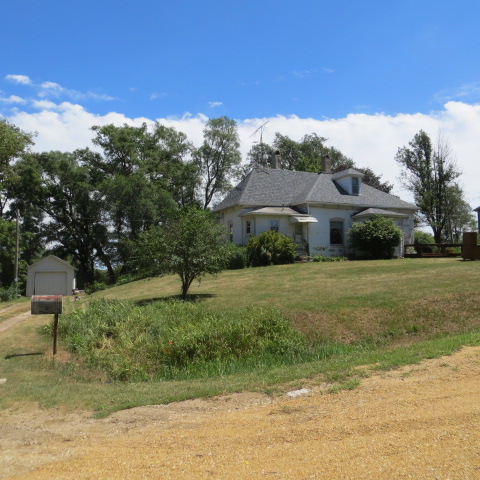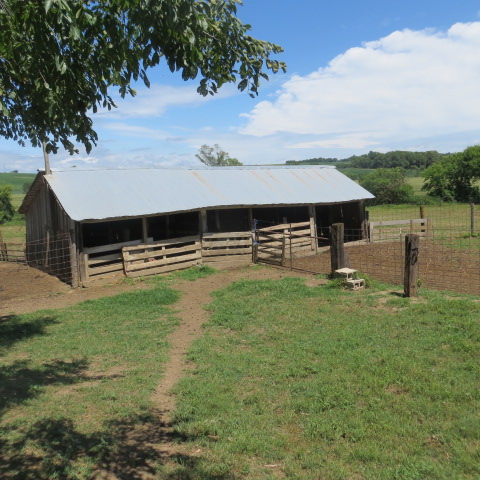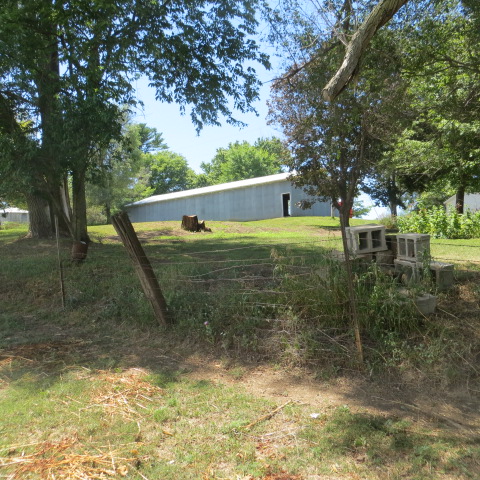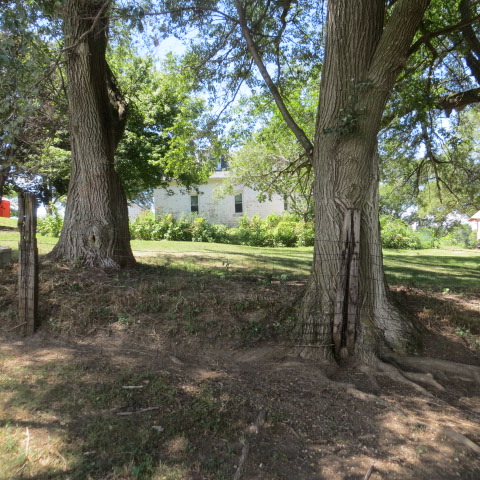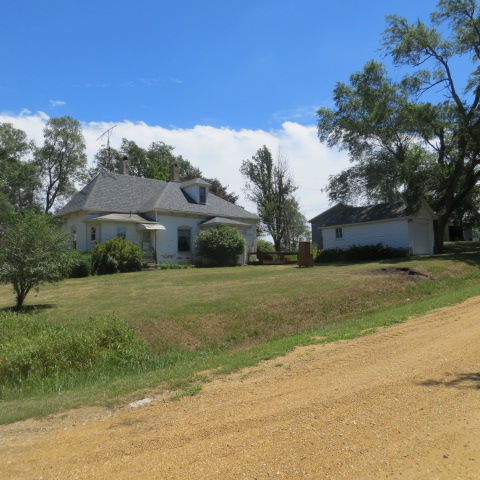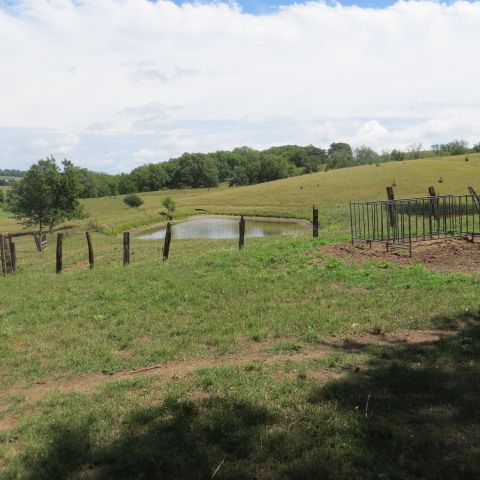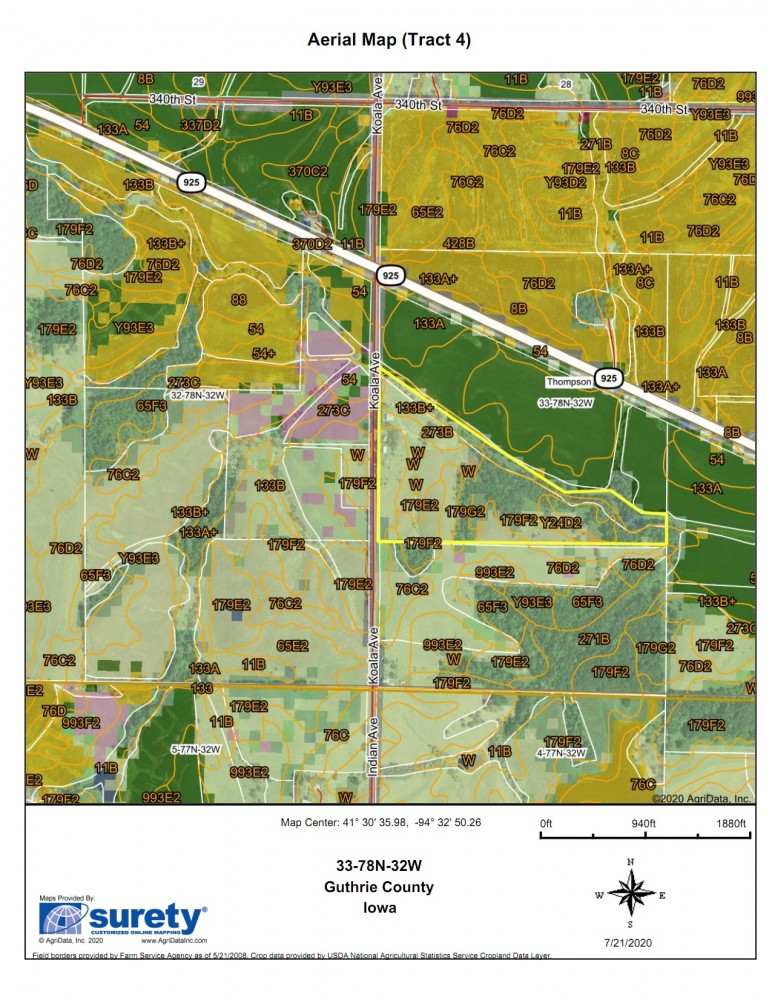 Auction Terms
Sale Method: The real estate will be offered in 4 tracts. All bids are open for advancement until the auctioneer announces that the real estate is sold and the bidding for that tract is closed. Prior approval is required on all Absentee bids or phone bids. Final sale is subject to sellers approval or rejection.
Agency: Wedemeyer Auction & Realty and its agents are acting as agents for the sellers.
Announcements: Information provided is deemed reliable from all sources but Wedemeyer Auction and Realty nor the sellers make any guarantees or warranties as to the accuracy of all stated facts. All potential buyers are urged to make your own inspections and to conduct your own investigations and follow your own conclusions. All sketches dimensions and measurements are listed as more or less. Any announcements auction day take precedence over printed materials or oral statements. Wedemeyer Auction and Realty reserve the right to reject any bids from persons or persons deemed unqualified to fulfill a real estate contract.
Closing: will be on or before December 15th 2020 or on a date in agreement to all parties. The balance of the purchase price will be payable at closing in cash (guaranteed funds, or by wire transfer at the discretion of the Auction Company and the sellers attorney, Eric Reinhart of Bruner & Bruner, Guthrie Center Iowa.
Possession: will be on or before March 1, 2021- Notice has been served to the current tenants prior to sale date.
Taxes: Taxes will be prorated to the date of closing but new tax bases will be determined after survey is complete on Tracts 1, 2, and 4. Tract 3 taxes are $606.00 Annual
Tract 4 - house and buildings is currently $704.00 Annual amount. The current taxes will be reconfigured on this tract after new boundaries are established.
Minerals: All mineral rights will be conveyed by the Seller.
Conditions: Sale is subject to all easements of record, and leases. Each bidder is responsible for inspections and inquiries and due diligence concerning the property new boundaries and new tax base. The property is sold-AS-IS. See Code Of Iowa SF261 regarding time of transfer for Private sewage systems in regards to transfer by trusts.
Earnest Payments: 10% down day of sale with balance upon closing on or before December 15th 2020
Contract & Title: Immediately upon conclusion of auction the highest bidder of each tract will enter into a real estate contract and provide the required earnest deposit. The seller will provide buyers with a current abstract of title at their expense. Sale is not contingent upon Buyers Financing. Buyers will have all financing arrangements pre-arranged and in place the day of sale.
Survey: The parcels will be surveyed prior to the auction but new legal descriptions may not be certified by Guthrie county by the day of the auction. The new legal descriptions for each tract will be available before closing on or about October 30, 2020.
Doug Wedemeyer 641-740-0102
Judy Wedemeyer 641-740-0177
www.wedemeyerLLC.com
e-mail info@wedemeyerLLC.com